The tables are turned and this time I'm being interviewed on the LifestyleMom Radio Cafe with Dana Hilmer.
Barb's interview on LifestyleMom Radio Cafe
It's all about "The Possibility of Everything" and how we can make changes in our life and bloom. Along with Dana's first guest Hope Edelman author of Motherless Daughters, I chat about hosting Bloom Talk Radio and spotlighting inspirational women and also, working with women who are making transitions and changes in their lives.
Find out how we can all bloom in our own unique way and plant the seeds to get there!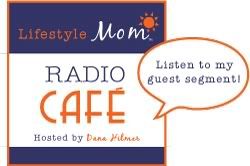 Dig in and start  to sprout your dreams and grow your life!
Do you often say, "Someday I'm going to…." Guess what? Someday is NOW!
Whether you want to start something new, make a transition, move onto something else (even if you don't know what that is), enhance what you are already doing or simply want a more fulfilling life, today is a great time to start.
Now is the time to develop a plan, formulate your goals and pull the weeds that have held you back from living the life you want to live.
This is a great gift to give yourself (or to give others). Why? Because "someday" may never come if you don't start digging now.


3 NEW BloomStorm Packages
Grow, Blossom, Bloom! If you have a project, idea or dream but don't have all the details worked out, this is a great way to nurture it to sprout. 3 sessions

Time to Transplant - If you're stuck in a job or life you've outgrown, want to change gears, start something new or step up to your next level, discover the tools to re-design, re-invent, re-build your life and make it grow. 3 sessions


Plant Your Seeds for Success - The best of both packages above based on Barb's 5 "Seeds for Success."  Sow your seeds to be positive, love what you do, organize your life, own your life and then make it happen so you can Bloom! 5 sessions.  1st session free. Best value!

Guys Can Bloom Too! - With a man's point of view in mind, choose from one of the packages above.

Or, personalize one of your own!
Sessions are by phone (from anywhere) or in-person (only in CT) with Barb Scala
Intro sessions:  Phone or In-Person $50 (packages above are also discounted)
Contact or call Barb at 203.521.1129